It looks like the controversy that nobody asked for is picking up steam!
Two members of MVP have clapped back viciously at Vybz Kartel after he dissed them in an Instagram post yesterday. While Kartel did not mention names in the post, fans believe the intended targets were Mavado, Alkaline and Jahmiel – and now it seems the MVPs are responding to the disrespect.
First to respond was Jahmiel, who posted a Instagram clip of a live performance which he captioned, "dem a nuh nobADDI." The Great Man's caption was a clear reference to Adidja Palmer, Kartel's real name, who he dissed as a nobody.
Jahmiel response was a surprise to many as he previously paid homage to Kartel and has declared his respect for the Teacha.  One fan said, "Jahmiel fosta a teacha u a diss? Try member a from school days we a listen ADDi!!!"  Another replied,  "man dem ah gwan like becuz is kartel u suppose to be quiet n hush like a baby."
Then in a now deleted Instagram clip of one of his own live performances, Mavado seemed to clapback at Kartel by calling him a "gyal clown."  The Gullygad did that with a straight face, after voicing Delilah in 2011.
"This is the Gullygad not the Gal Clown artist boy," he said in ridicule of Kartel's emotional album To Tanesha which was dedicated to his wife and their troubled relationship.
Mavado added that "New Music coming your way," signalling that this Instagram shade war may soon reach the studio.
Mavado and Jahmiel's choice of using past live performances to give wind to their clapbacks may be intentional, as it is the one thing Vybz Kartel cannot do as a dancehall artiste from behind bars in Jamaica where he is currently serving a life sentence.
The third dancehall artiste in the MVP, Alkaline has so far remained silent since Kartel disrespected the collective yesterday by refusing to recognize their contributions to dancehall and by calling them woman-less "priests".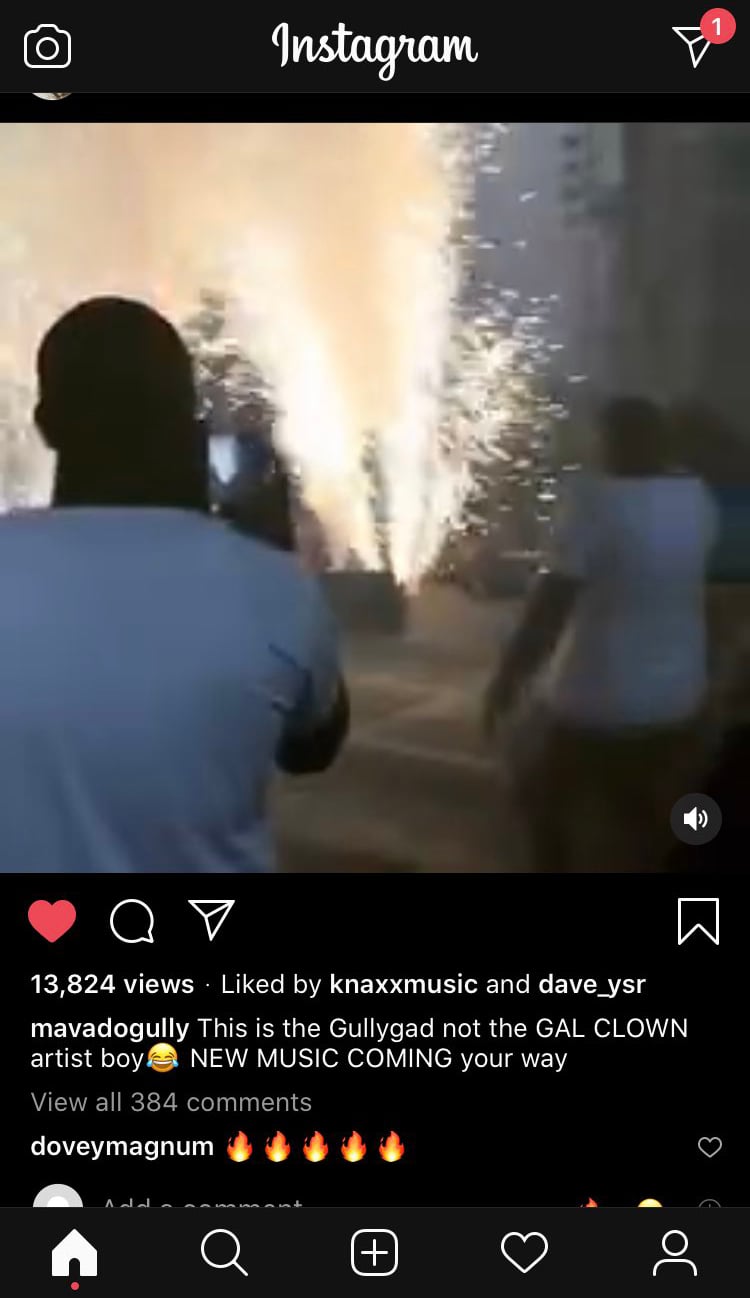 Dancehall fans are excited with anticipation of another Gaza Vs Gully war in 2020. Past feuds between artistes in these rival camps have produced some of their most favorite hits.