There's never a dull moment in dancehall and as with any other genre, there will always be accusations of musical theft. In this case, a new dancehall artiste, called Chemistry Boss is accusing rising artiste I Waata of stealing his idea and using his platform to promote it further.
Chemistry said that his 2019 song Classic Lifestyle was ripped off by I Waata who recently released his song Reebok. At the base of the contention is the fact that the two artistes used Reebok branding in their respective songs.
The songs are different but Chemistry believes that I Waata would never have sang about Reebok if he didn't come across his post.
Chemistry Boss uploaded a video to Instagram about what he feels happened. "The fan base not that big, so yuh done know the few people that know me, know what ah gwan. I have this song, I try with this song from last year, I push for the video. I sing bout the Reebok classic, British flag pon me rainbow classic, that ah the signature line in ah the song. Reach out to some artistes, tag some artistes in ah meh ting and hopefully I look fe a repost from one ah dem but nuttin nah gwan nobody ah repost," he explained.
Dancehallmag spoke with Chemistry about his feelings on the matter and he said he believes it's a matter of I Waata being a bigger artiste and having a bigger platform to broadcast on.
"I don't have that platform where I could sen it out one time to the world, he analysed the idea and just went for it," he said. He added that he doesn't really intend to pursue anything further with the artiste because he doesn't want his career to have that kind of focus.
"I don't want this to be like am trying to tear down an artist, I saw more artist tried it before but I still hold my firm," he said before adding: "From I shared my story I am seeing a bit of light at the end of the tunnel. Currently in the process of shooting the video."
He revealed that he is working on his video because he is dedicated to the Reebok lifestyle, he hopes that it can be released this summer.
"I didn't just choose Reebok, that's my shoes from morning, if I have ten shoes trust me 7 is classic … They are neat, they are durable, is like game-changer when u stand up ina one classic."
Chemistry added that he's now looking for a serious producer to help him out: "Now I will take the opportunity to do works with SOME SERIOUS producers. Not just a producer but A SERIOUS ONE. It's hard for young upcoming acts to do everything pls short on the funds to actually do what they want. I want to work with people who will make the dream easier."
Fans' opinions were divided about how they feel about the claims.
Many rejected the claim and pointed out that both Shenseea and Masicka can sing about Blessings, and Vybz Kartel and Jahvillani can sing about Clarks. "Dat nuh soun like a thief to me, is like yuh sing a song seh yuh wear Reebok an den a man sing a direct song abt Reebok suh it's a diff.. Look how much man sing seh dem wear Clark's ina song suh dat nuh stop you from sing a song bout Clark's itself…" said one fan.
Another fan agreed, "Two different songs, they don't even sound the same. One came up with the concept, another liked the concept and did his version. How many artiste out there sing bout clarks and Hennessy? No on stole anything from him, better you try get a verse pon iwata Reebok remix."
Meanwhile, other fans believed that at least the idea was stolen and advised him to copyright his music.
source: dancehallmag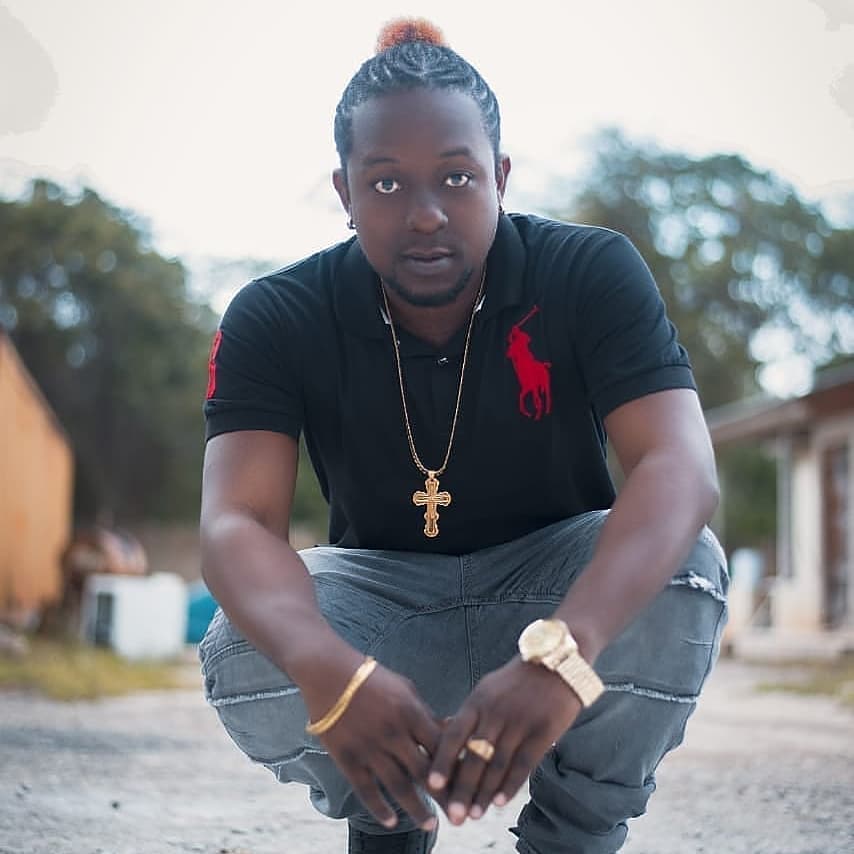 He admitted in the video that he is a fan of I Waata and went on to say that that he tagged him with the Reebok Classic idea he had and the artiste reposted it. He said he was grateful for the opportunity that he felt he had been given but according to him it would turn out to be a blow to his time and effort at trying to market his name with the brand.
"Boom when me check it out now, me see I Waata drop video, me ah say wait, I want to drop video," he said. He added his friends started to tell him about the video and the fact that Reebok was predominately featured in it.