Bounty Killer laid bare his financial struggles which beset him in 2010 and even left him 'vehicle-less', in a testimony on Instagram on Friday afternoon.
For the Warlord, 2010 was perhaps the hardest year of his adult life, when all his luxury vehicles were snatched by the island's tax authorities and he was hauled before the tax court which accused him of owing millions of dollars.
According to the One General, in 2010, he was targeted by agents of 'Babylon' and so suffered serious monetary losses, so much so that he did not even have a motorcar, but was now giving thanks and praises that he had bounced back.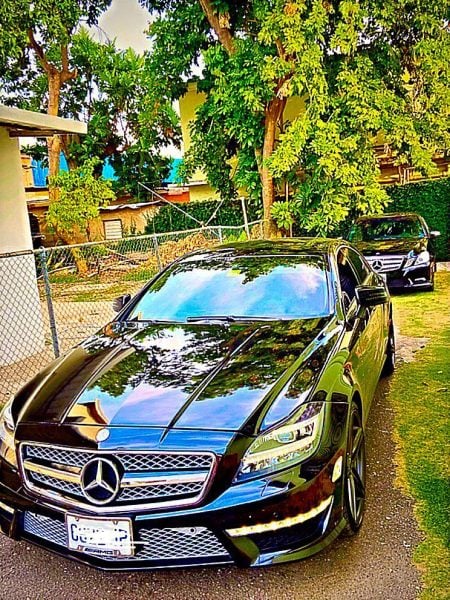 He was explaining the reason for posting images of his new luxury Benz motorcar, which he said was not being done in a bid to brag about material wealth, but to show that God had worked things out in his favour.
"GRUNG FLEET few bishes better than uno," he wrote.
"A Who Nuh Like See Di Benz Dem?  Give thanks unto the most high every time.   10yrs ago Babylon rattled my feet and deprived me of my possessions.  I drove rental car until mi ended up bussing Nissan Tida on the market, so a nuh show off mi a show off since no man knows what's tmrw brings," Bounty Killer said.
"Mi just a Rejoice inna Babylon face to make dem know that there's a God above unkind mankind wings and tings now," he added.
The year 2010 was indeed a turbulent one for the artiste, whose given name is Rodney Pryce, particularly in the month of August, which was when tax authorities seized his two high-end motor vehicles from his upper St. Andrew home, mere months after he was stripped of his United States visa.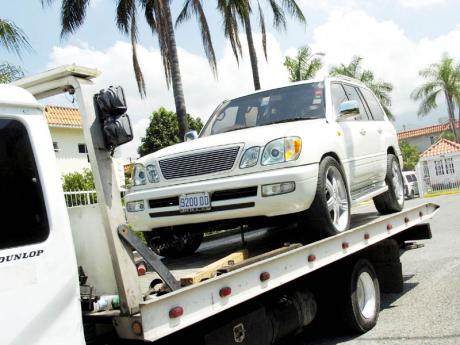 In 2010, tax officials had said that entertainers were among a list of delinquent taxpayers, which also included businessmen and professionals, whom they had under scrutiny.   A month before the tax department had also seized deejay Elephant Man's luxury Mercedes-Benz motorcar from his Hillcrest Avenue home.
Two years earlier they had brought Beenie Man to tax court in 2008 for allegedly owing millions of dollars in taxes.   Tax department officials had said at the time that the revenue department was not singling out entertainers, but insisted that some of them were in arrears.   Beenie won his case.
On Friday, Bounty's colleagues Spragga Benz and Konshens responded to the post, indicating that the artiste could not be held down for long.
"And humble sed way.  To Jah alone be the glory because him write wi story," Spragga noted, while Konshens said: "Jah Jah. Anybody laugh at a next man's down, nuh know nuttn bout LIFE.   A man like u weh turn on so much light can neva get lef inna di dark.
"One fan kwesisidaniel, said the type of motorcar driven by Bounty Killer did not matter, whether a Nissan Tida or a Benz, but what really mattered was that the artiste was either the one behind the steering wheel, or being chaufferred and noted that the Killer also played a role in the Nissan car's huge popularity in Jamaica. "Ah Benz time now meh general!! And if Bounty Killer decide to drive ah Tida, ah still BOUNTY KILLER Inna Tida. Yuh know Tida ah go sell off," he said.